產品
Halon Fire Extinguisher Novec1230 FK-5-1-12 AKA Halon Gas Extinguisher 1L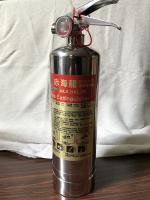 $3000 $2990
Novec 1230 FK-5-1-12 AKA Halon
Valid 20 Years
980 Auto Fire Extinguisher is true Halon gas
to handle fires common in cars, such as gasoline, oil, grease or electrical blazes.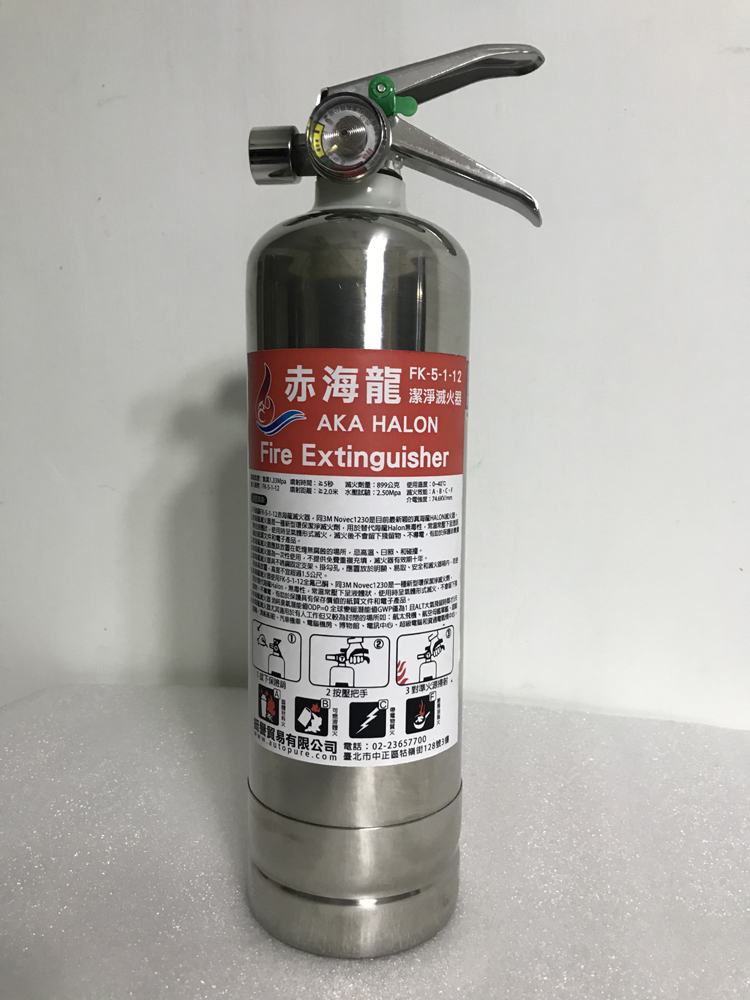 Will work on all kinds of fires, trash, wood, and paper,
flammable liquids and electrical blazes.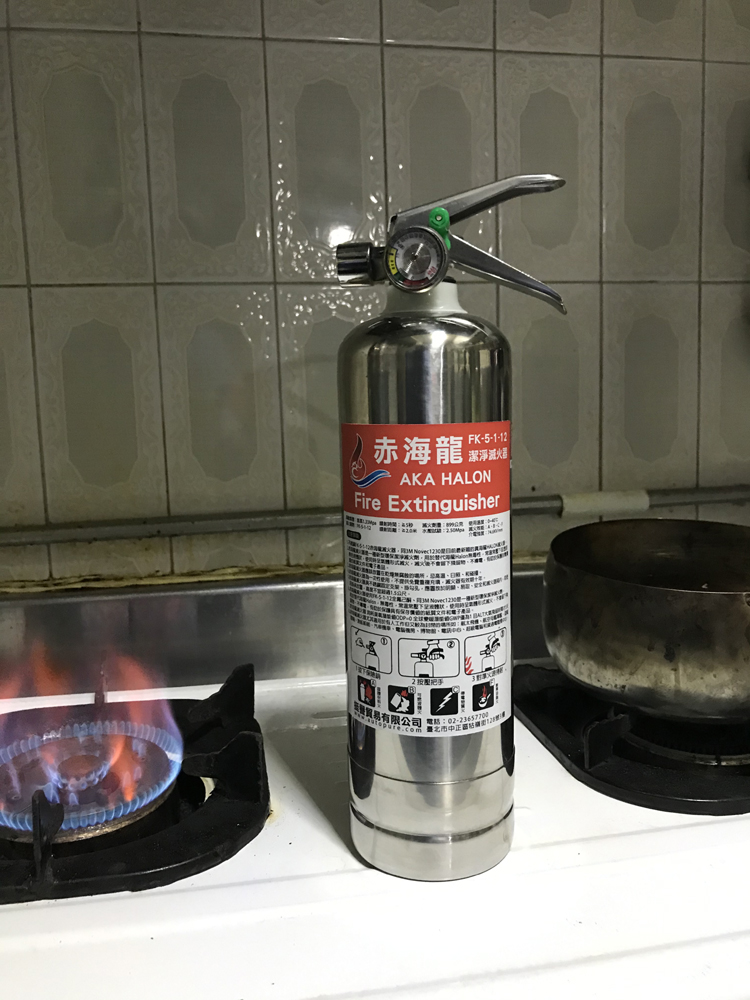 AKA Halon 980 is about 13-inches tall, the size of a
1-liter stainless steel bottle and small enough to stash in a trunk,
in some larger glove compartments or even under seats.

AKA Halon (GAS FK-5-1-12) clean extinguishing agent
has good environmental harmony,
It's Ozone Depletion Potential (ODP) is 0, 
Global Warming Potential (GWP) <1.0, and 
the Atmospheric life Time (ALT) is 0.014 year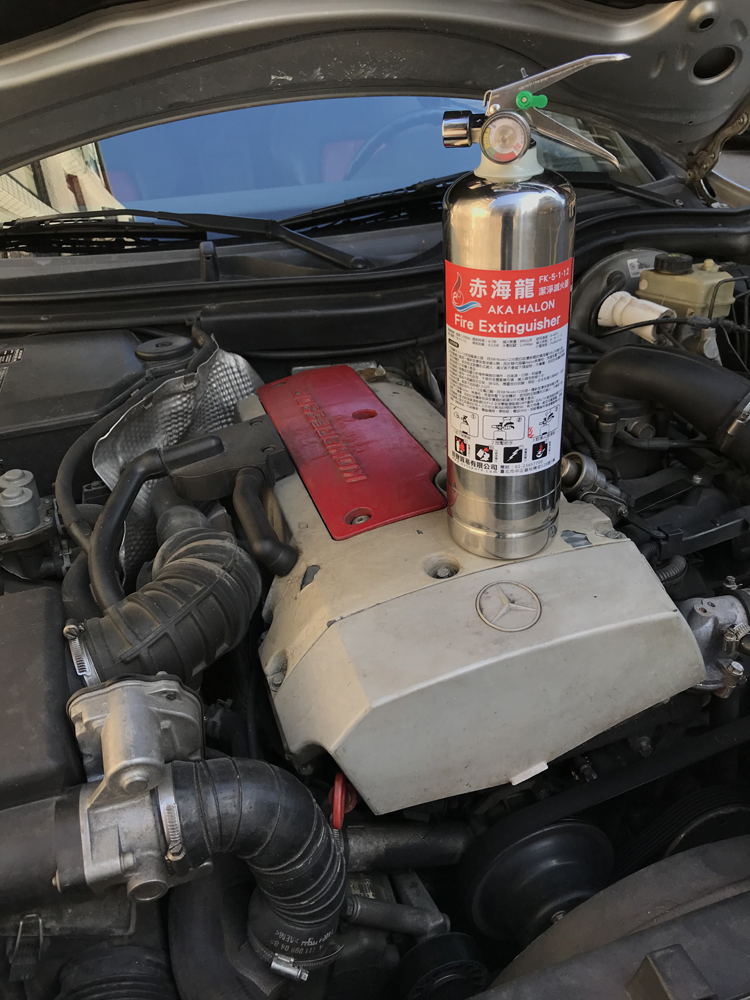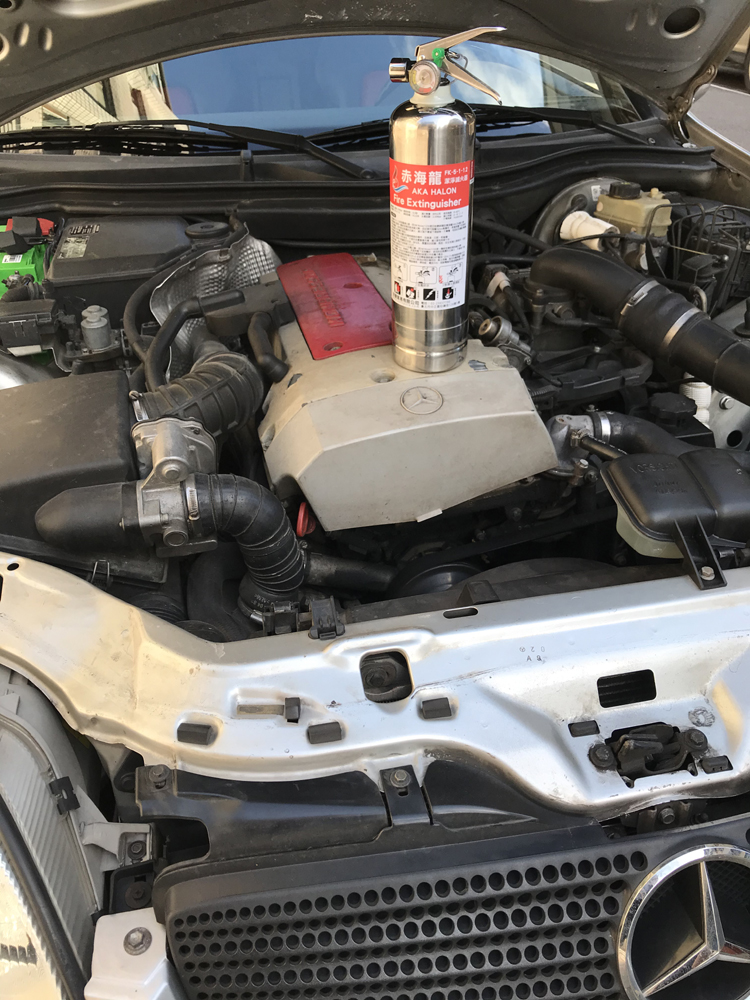 Owners who have had to use it said it put out small automotive fires
quickly and easily. It comes with a pressure gauge and a mount
engineered to provide additional stability in a car.
Note that like many other auto-specific fire extinguishers,
AKA Halon 980 is refillable. It comes with a ten-year warranty.
Worldwide shipping Freight Please Ask A Freight Quote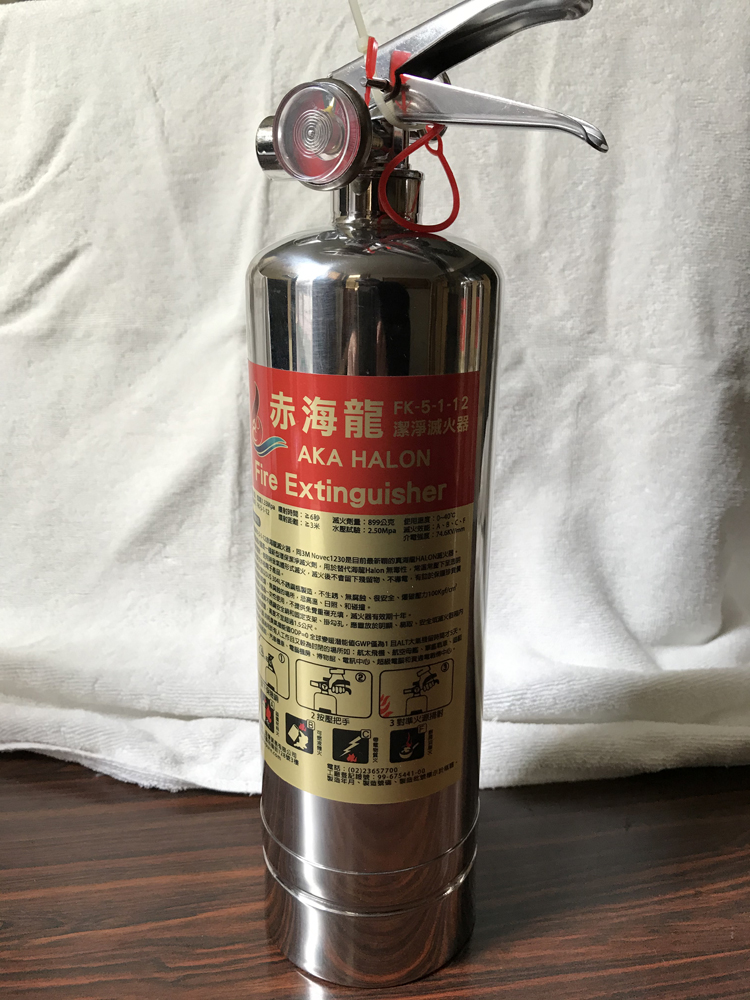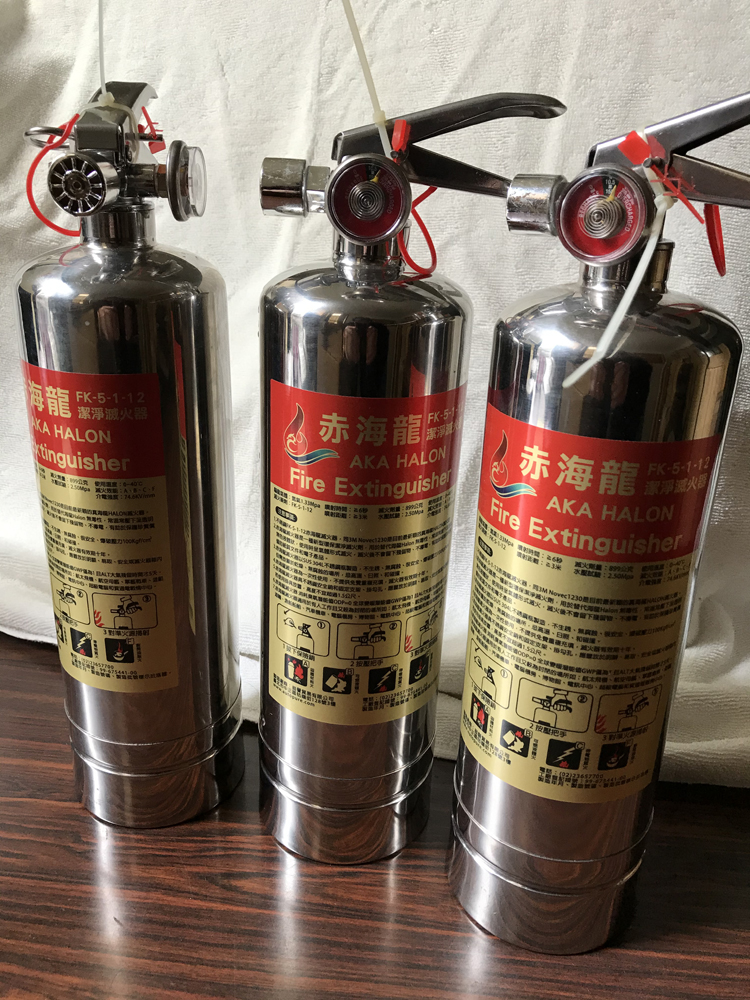 | | | | | | | | | |
| --- | --- | --- | --- | --- | --- | --- | --- | --- |
| Extinguisher Agent | Pressure | Fire Class | Capacity | Barrel | Weight | Discharge Time | Range Max. | Item # |
| FK-5-1-12 | 2.8Mpa | ABCDF | 980ml | 304L S.S. | 0.90-1.10 Kgs | 15 to 25 sec | >3M | AKA980(1L) |