Tuya wifi remote switch system mobile phone borderless remote Siri voice-activated switch Smart Life electrical switch network wifi mobile phone voice-activated remote switch
Remote control switch ai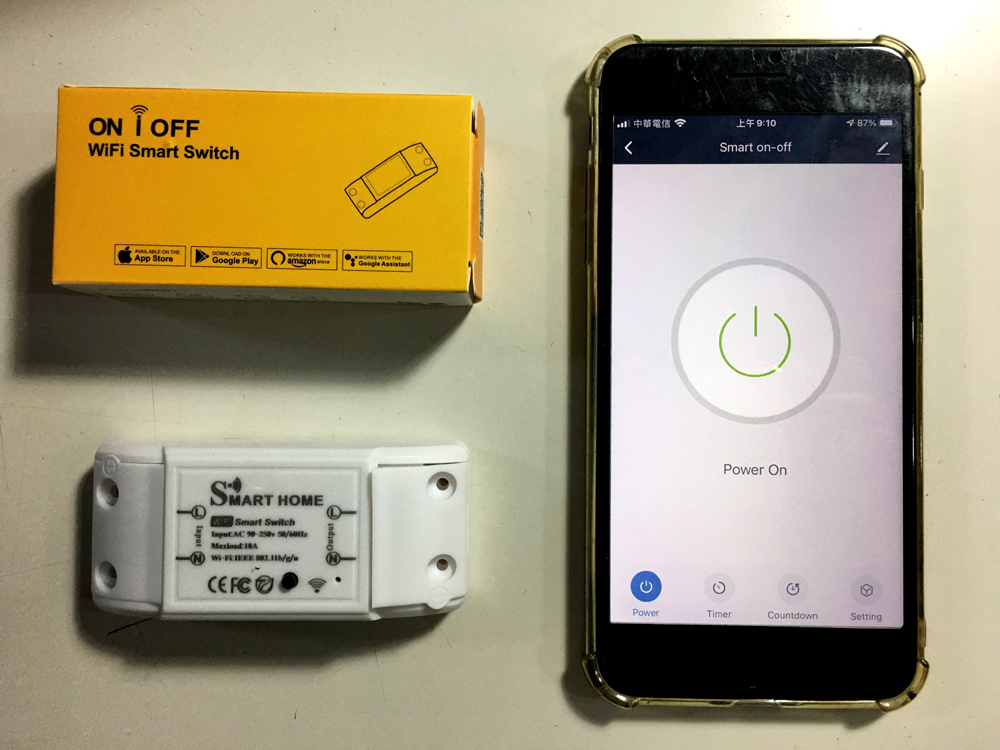 Tuya wifi mobile phone voice-activated remote switch
99% of home appliance switches are available without wiring.
Download tuya, ycc365 Plus, Smart Life or ewelink to select the
electrical equipment in the control system to install this smart switch;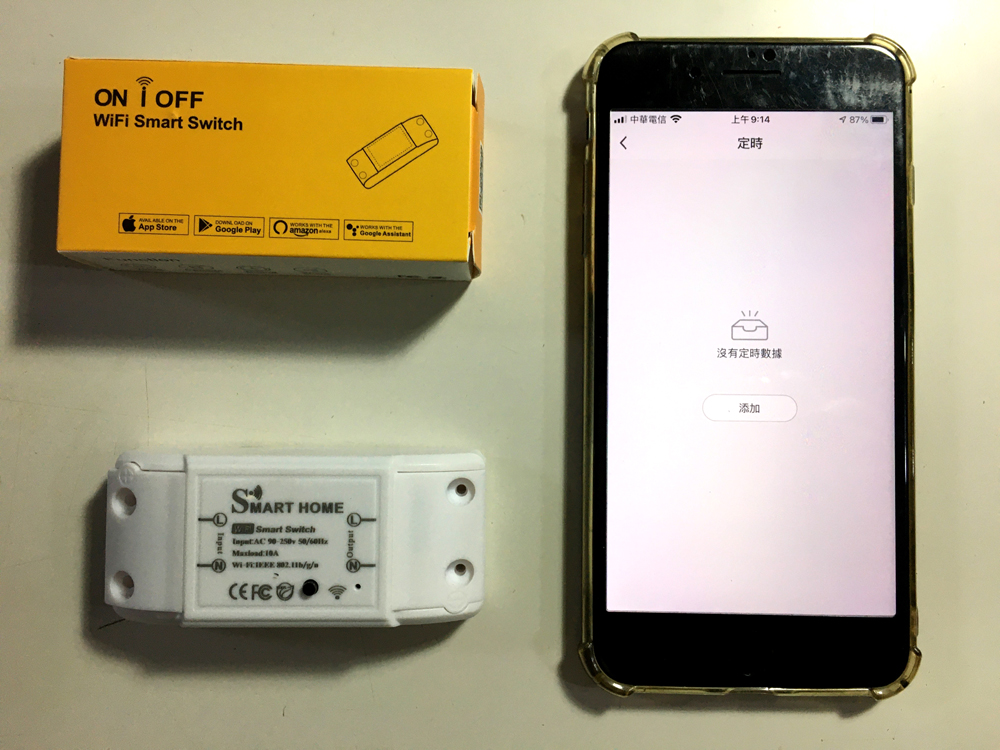 Technical Specifications Support System:
Android/Ios Wire identification (refer to the difference between live wire and
neutral wire on the Internet):
L "stands for red fire wire L (abbreviation for English Live Wire)"
N "represents the blue neutral line N (abbreviation for Neutral Wire in English)
When installing, please follow the Input on the switch:
Output is marked with L and N at both ends
L is connected to the red live wire N is connected to the blue neutral wire
Connect the AI switch Input to the power live wire and neutral wire in series,
and then connect the AI switch
Output to the power live wire and neutral wire of the electrical appliance to be controlled.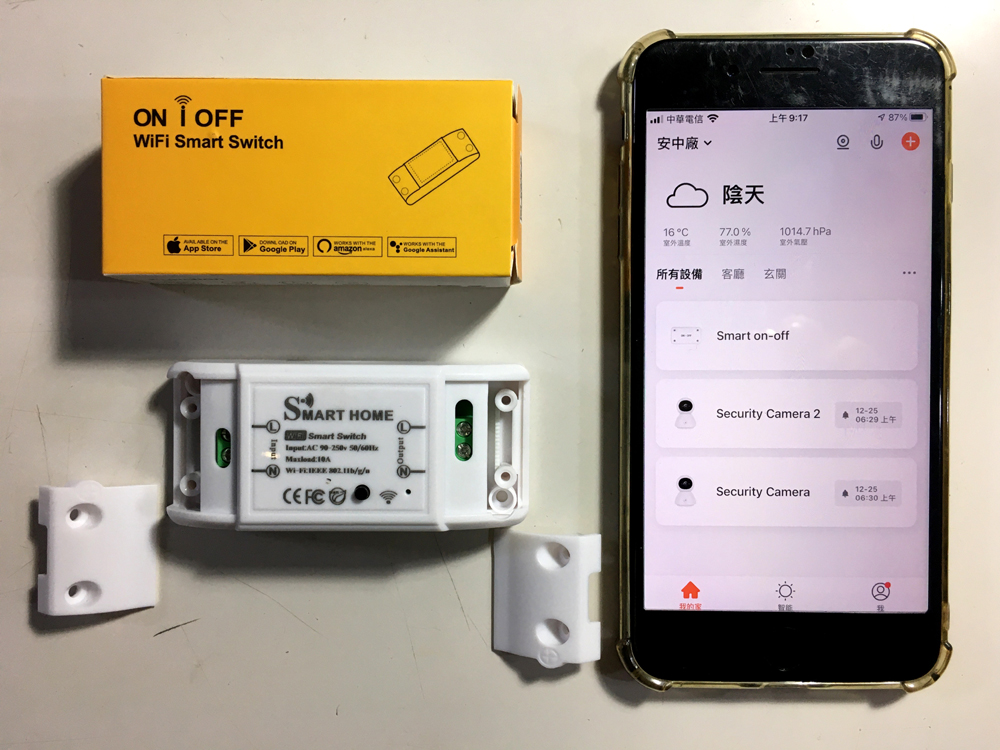 It can be configured to wireless tuya, ycc365 Plus, Smart Life through the
mobile phone to realize remote switch and stateless time control.
Tuya Smart Life, ycc365 Plus support Apple Siri, Google Siri,
Internet without borders, mobile phone voice control, hand-operated click switch,
lighting, major appliances, small appliances, kitchen appliances, security sensing,
sports health, video surveillance, gateway Control, energy saving, education and
entertainment, TV, picture book reader...etc.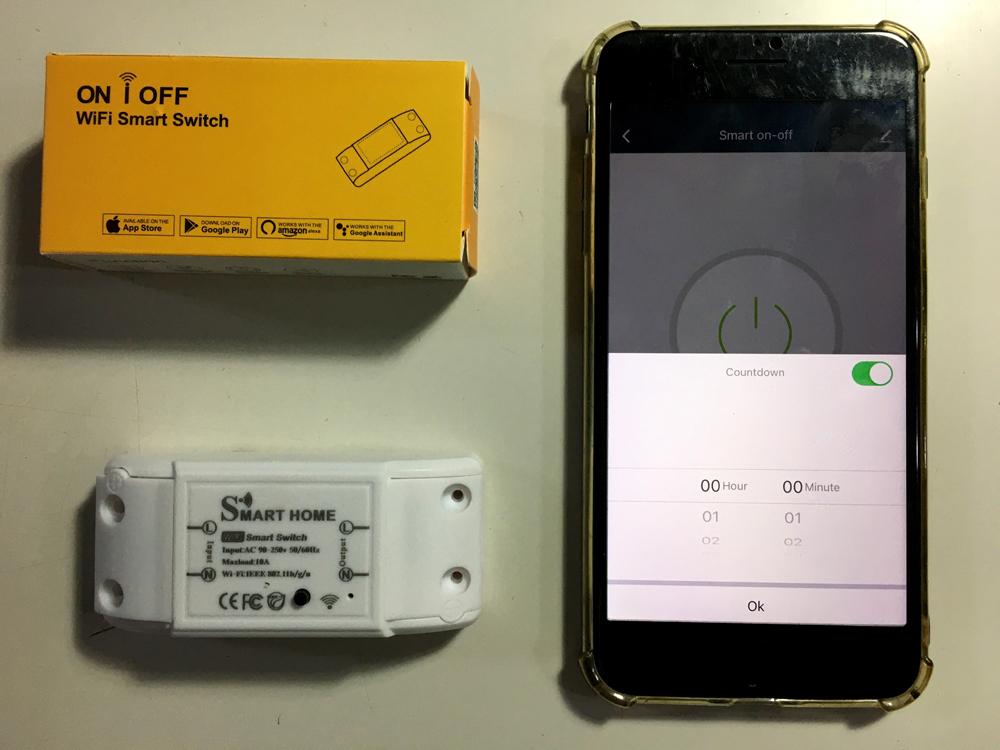 Tuya Smart Life and ycc365 Plus support both Android 8 and IOS 14.3
Ultra-long-range mobile phone voice control (Taipei company remote control
Kaohsiung factory door switch, air-conditioning switch, water dispenser, large and
small electrical appliances fire extinguishing system, timer switch... )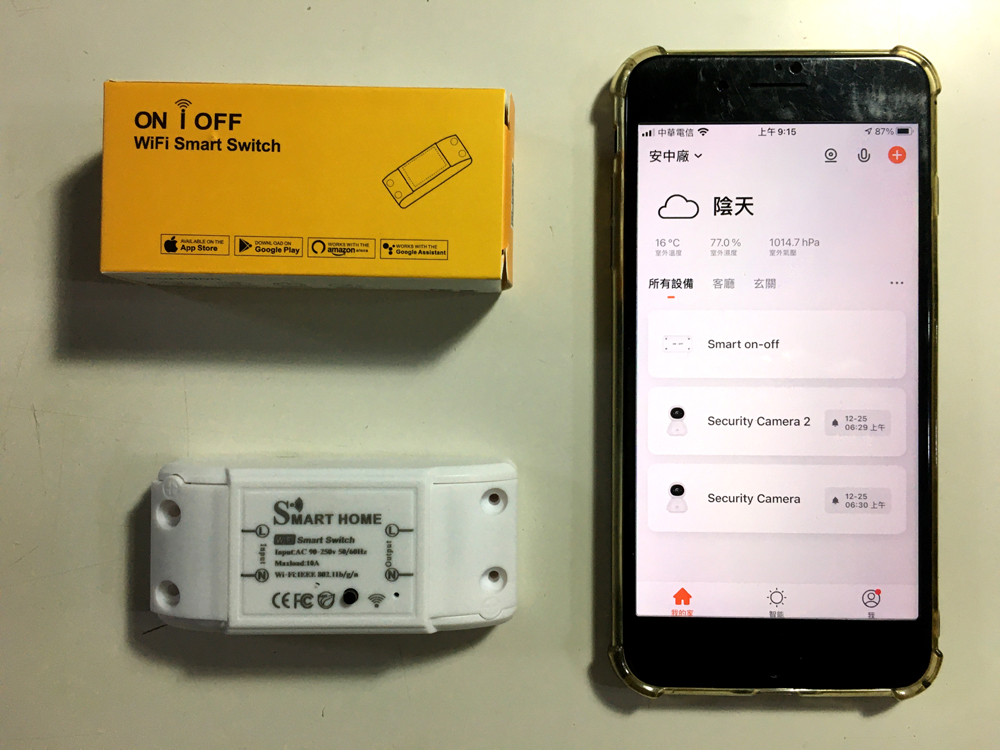 Device alias free setting 1 mobile phone Wifi to control unlimited devices
Support one mobile phone to control multiple electrical devices, and
also support multiple mobile phones to monitor one electrical device at the same time.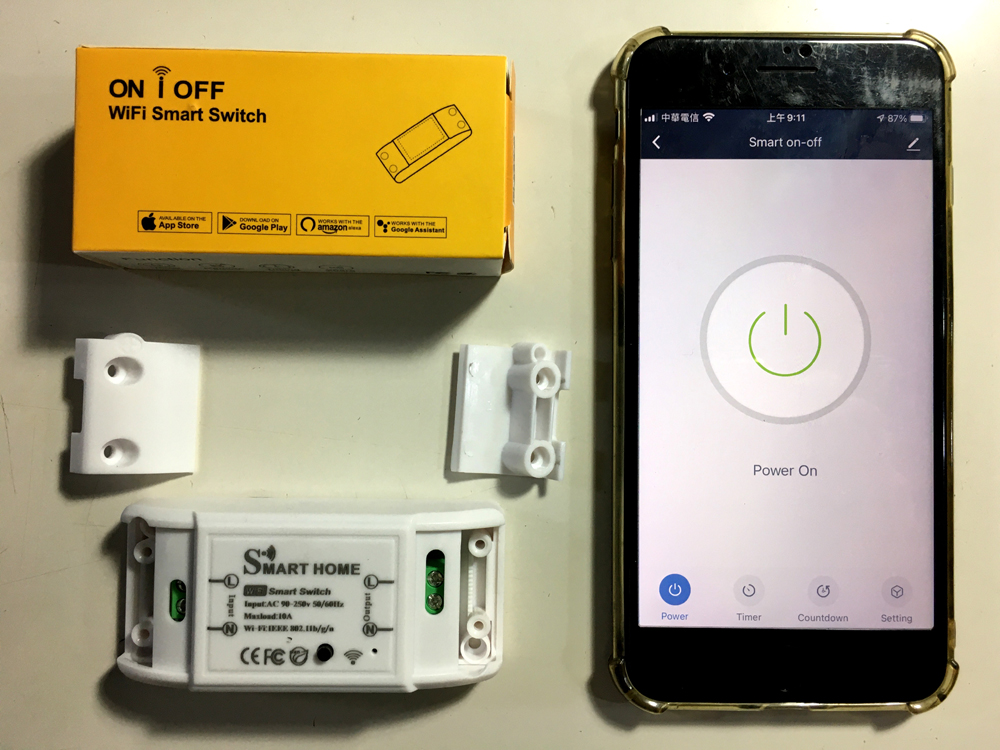 How to use:
1. Press and hold the black round button at the bottom of the center
for 5 seconds until the indicator light flashes quickly (refer to the manual for details).
2. Click tuya, smart life, ycc365 software, search for the seat where the switch
will be installed (You can name it freely for Siri voice control) Add this device.
3. Enter the wifi password that the phone was connected to at the time.
4. Both ends of the mobile phone and the AI switch are connected to
the wifi network, so they can be controlled without borders and distances.
For example, the Christmas lights of the house in LA, California, USA
are turned off and on by remote control from Taiwan!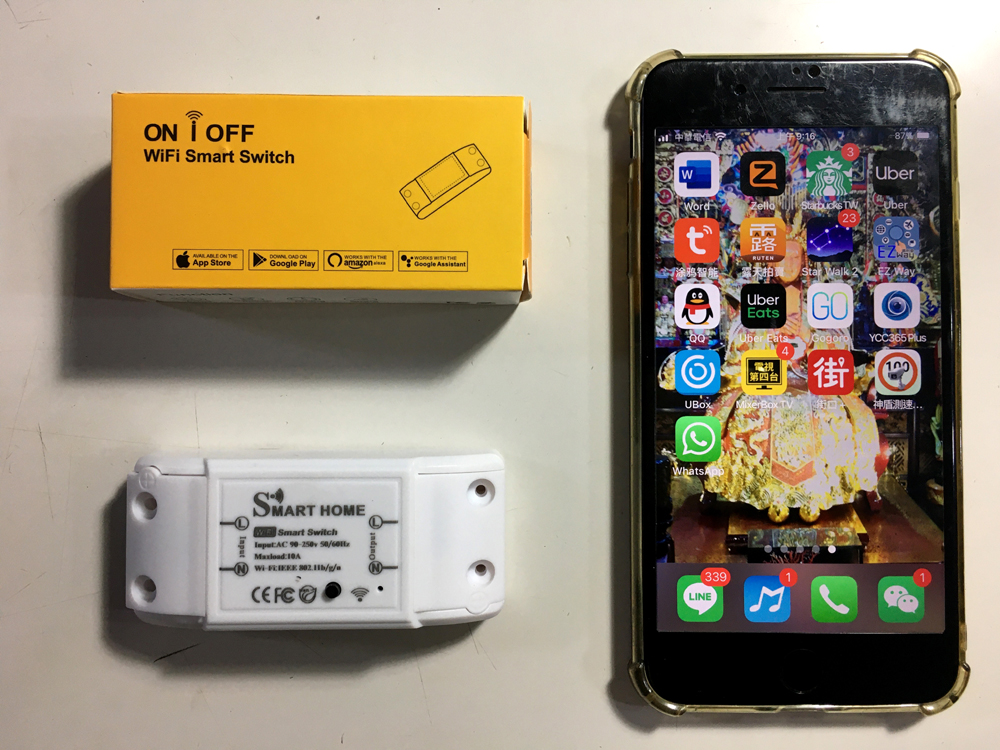 Working voltage: 90-250V AC 60Hz
Transmission method: WIFI 2.4G
Maximum attached load: 10A
Maximum power: 20W
Working temperature: 0ºC-40ºC
Volume: 88*39*24mm
Certification safety regulations: CE, RoHS, Euipo, TCP
Certification: CCAJ19MP1957P1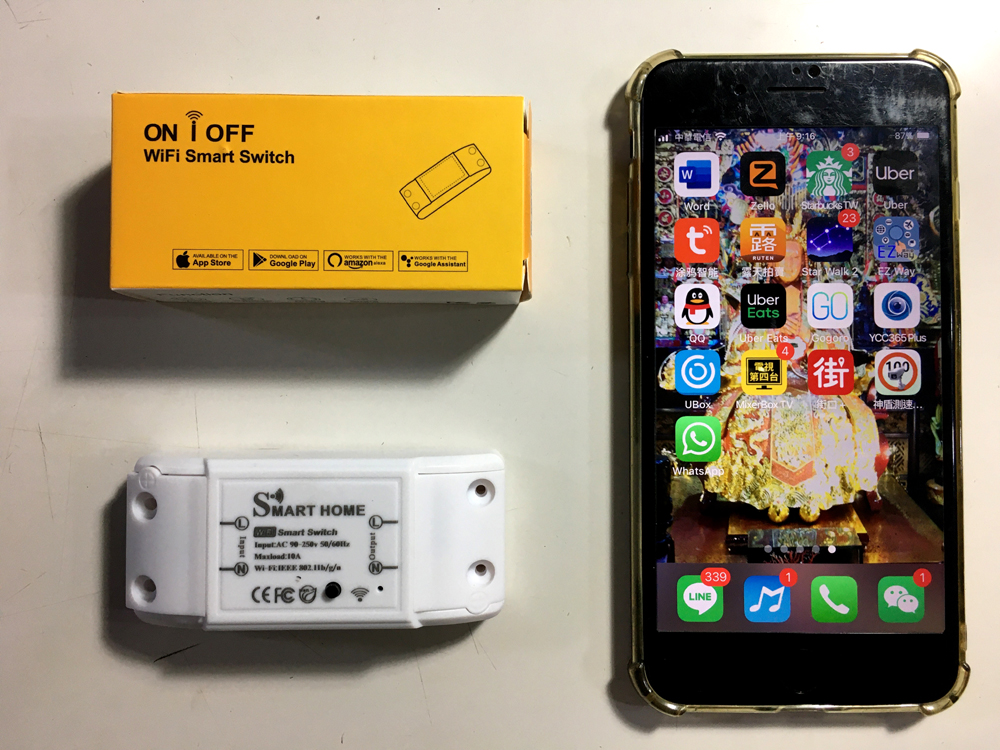 Tuya涂鴉遠端開關系統 手機無國界遠距Siri聲控開關器Smart Life
電器通斷器網路wifi手機聲控遠控開關
塗鴉Smart Life、ewelink遠程手機Siri聲控遠端開關AI自動控制開關
遙控開關 ai塗鴉wifi手機聲控遠距開關
無需佈線99%的家電開關都可用,手機下載tuya、ycc365 Plus、Smart Life或
ewelink選取控制系統內,要安裝此智能開關器的電器設備;
技術規格 支援系統:Android/Ios
電線識別(可參考網路上火線和零線的分別):
L「代表紅色火線L(英文Live Wire的縮寫)」
N「代表藍色零線N(英文Neutral Wire的縮寫)
安裝時請依開關上Input進:Output出 兩端 L、N標示
L接上紅色火線 N接上藍色零線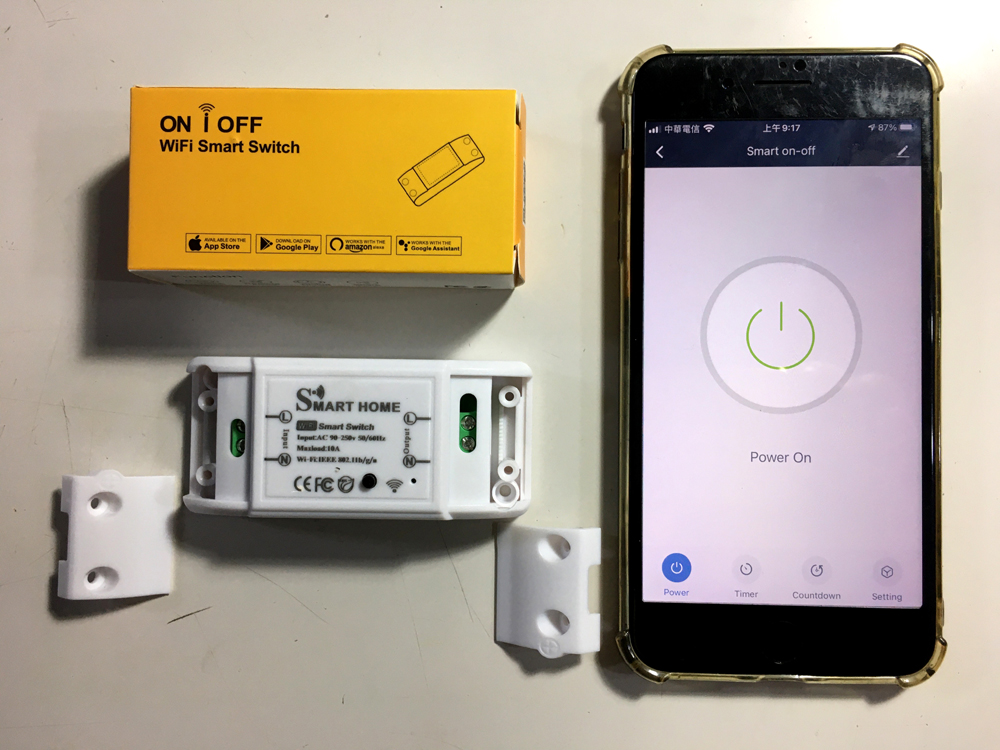 將此AI開關Input串連至電源火線和零線,再將AI開關Output串連至欲控制的電器電源火線和零線。
即可通過手機配置到無線tuya、ycc365 Plus、Smart Life實現遠端開關和無國界定時控制。
Tuya涂鴉 Smart Life 、ycc365 Plus支援Apple Siri、Google Siri有網路無國界手機聲控、
手控點按開關、照明、大家電、小家電、廚房電器、安防傳感、運動健康、視頻監控、
網關中控、節能能源、教育娛樂、電視、繪本閱讀機….等。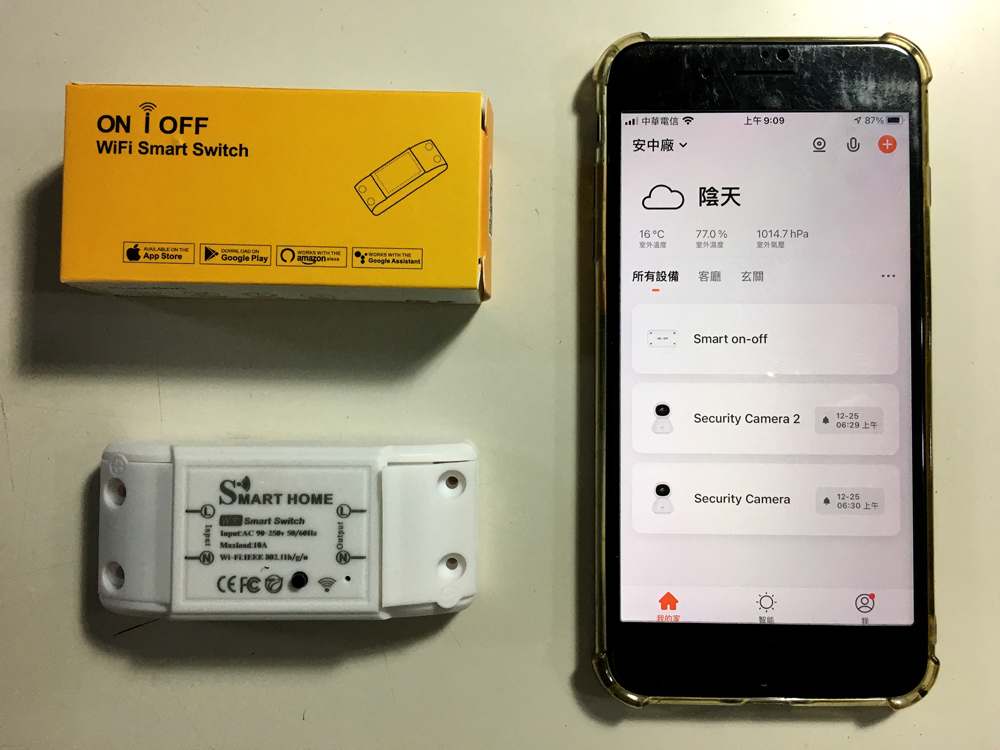 Tuya涂鴉 Smart Life 、ycc365 Plus 同時支援Android 8與IOS 14.3
超遠程手機聲控(台北公司遙控高雄工廠的大門開關、冷氣空調開關、飲水機、
大小電器消防滅火系統、定時開關…。)
設備別名自由設定 1支手機Wifi控制無限設備
支持1支手機控制多個用電器裝置,亦支援多台手機同時監控一個電器裝置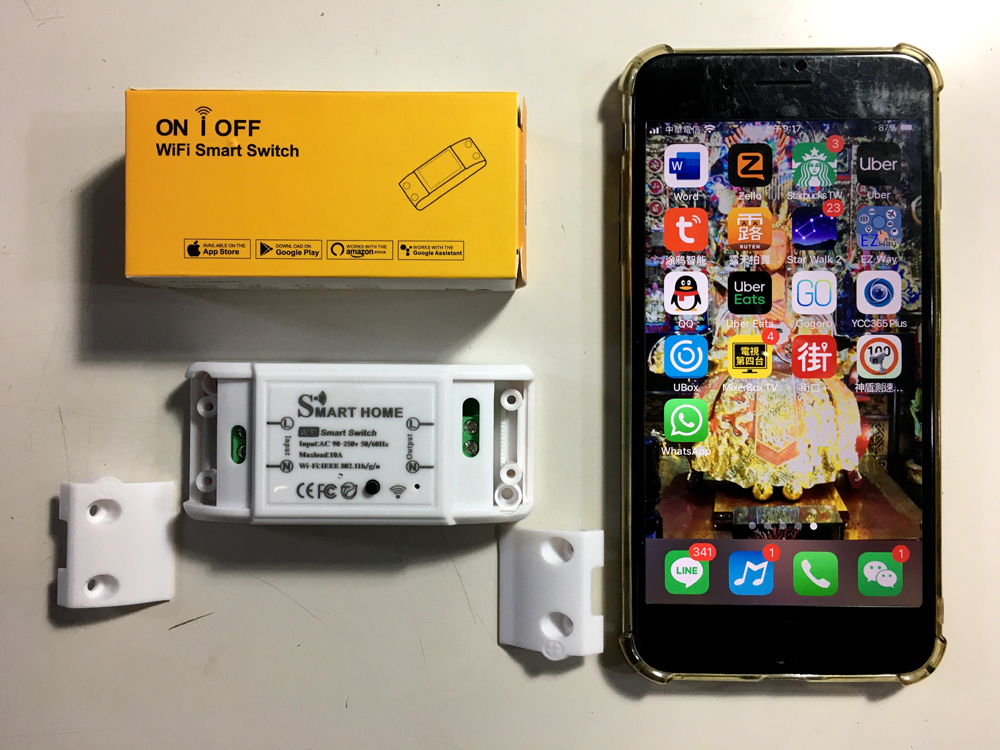 使用方式:
1. 長按中央下方突出黑圓頭鍵5秒,直到指示燈快閃(細節參照說明書)。
2. 點tuya、smart life、ycc365軟體,搜尋開關將安裝的位子
  (可隨意命名予Siri聲控使用)添加此裝置。
3. 輸入手機當時連接的wifi密碼。
4. 手機和AI開關兩端均有wifi網路下,就可無國界、不限距離控制。
   如由臺灣遙控美國加州LA房子的聖誕燈熄、亮!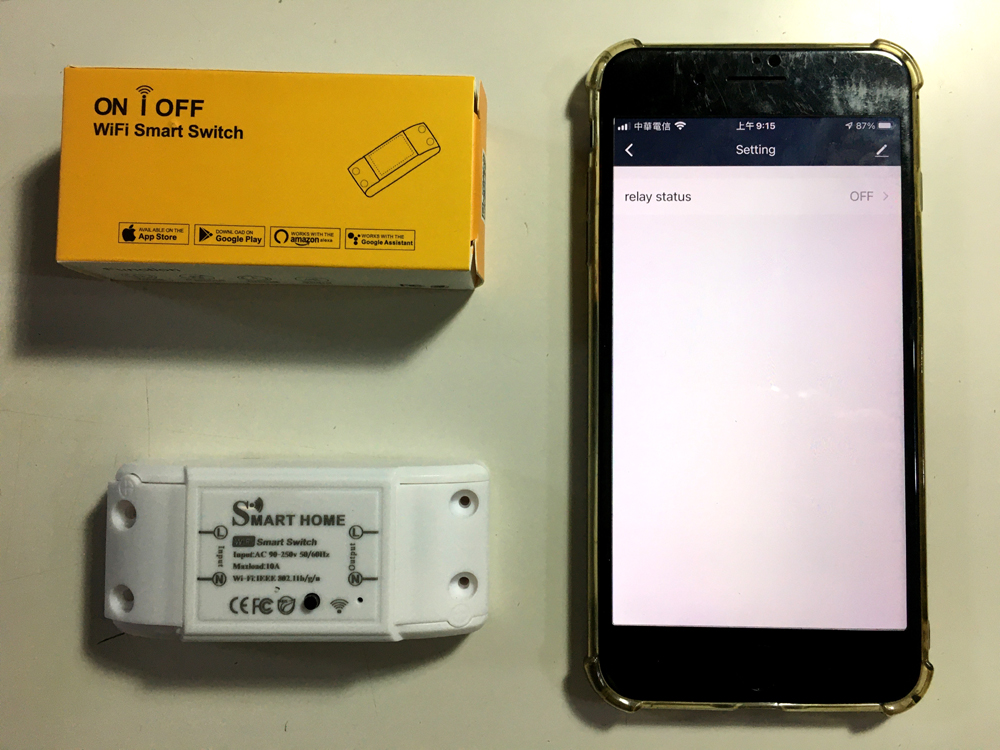 工作電壓:90-250V AC 60Hz
傳輸方式:WIFI 2.4G
最大附載:10A
最大功率:2200W
工作溫度:0ºC-40ºC
體積:88*39*24mm
認証安規︰CE、RoHS、Euipo、TCP
認證:CCAJ19MP1957P1
Worldwide shipping Freight Please Ask A Freight Quote