產品
9005-3RB 2016 9005 40W 3000Lume 3000K LED HEADLIGHT
$2800 $2200


9005-3RB
TaiwanWhite 9005 40W 3000 Lumen 3000K LED HEADLIGHT BULB
9005 H1 H3 H7 H8 H9 H11 H13 H16 HB1 HB2 HB3 HB4 HB5 9003 9004 9006 9007
ETI NVC LED Car head light 3000Lm 3000KGolden light
The best solution to substitute HID bulb lights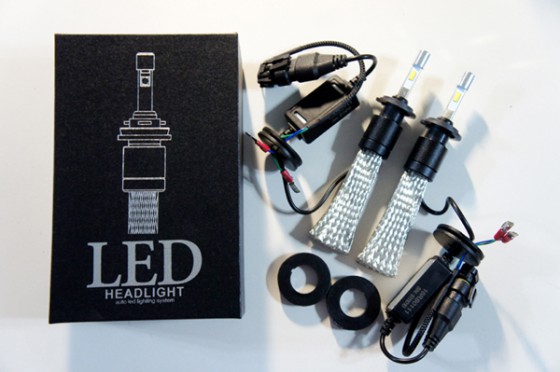 90053000Lm3000K
TaiwanWhite® LED car headlights use ETI NVC chip
Flexible Copper Braid to have better 
heat dissipation and smaller installation space.
9005 HB3/H10 Set of 2 pcs LED headlight bulbs per box
Working Power:40W
Color Temperature: 3000K
Lumen: 3000Lm per bulb
Light Source: ETI NVC CHIPS
Operating Voltage: 12-24V DC
Waterproof Rate: IP68
Optional Color: Black
Housing Material: Aluminum and copper
Heat Dissipation: Flexible Copper Braid No Cooling Fan Structure
Life Span: about 30000 hours
Operating Temperature: -40→+80
Install Space: L160mm X W25mm
Lumen/W: 120Lm/W
Weight: 0.60Kgs/set 
1.      Copper braid heat dissipation, removable bulb chuck,
no cooling fan design, minimal installation space requirement,
easy to install and use.
2.      Professional automotive high performance ETI NVC chip,
perfect light type, more stable performance and longer service life.
3.       Use low thermal resistance, high-power ETI NVC chip,
with bendable copper braid heat radiator, exhaust heat rapidly,
more lasting conduction cooling effect. Subversion rely on the
cooling fan which with high heat resistance low-end LED chip products.
With original bulb socket plug and play connector,
integrated design, easy to install.
Super power、electricity consumption about 1/3 one-third 35W HID and
1/5 one-fifth of general halogen bulb power consumption. 
TaiwanWhite® LED headlight Installation simple as replacing light bulbs, 
longer life span than halogen lamps, HID. No cooling fan designed.
Order Goods will send via International Air Parcel Post 10—14days Door to Door service,
Enclosed a Sample Invoice for easy clearance from post office custom.
How to install H4 High/Low LED 40W 4800Lm 6000K on W124 1996 Mercedes Benz
Removed your HID kits/Stock bulbs
Insert new LED into your Headlight Housing and locked with spring clip
Connected your H4 LED wire to your stock socket
All connected you are good to go